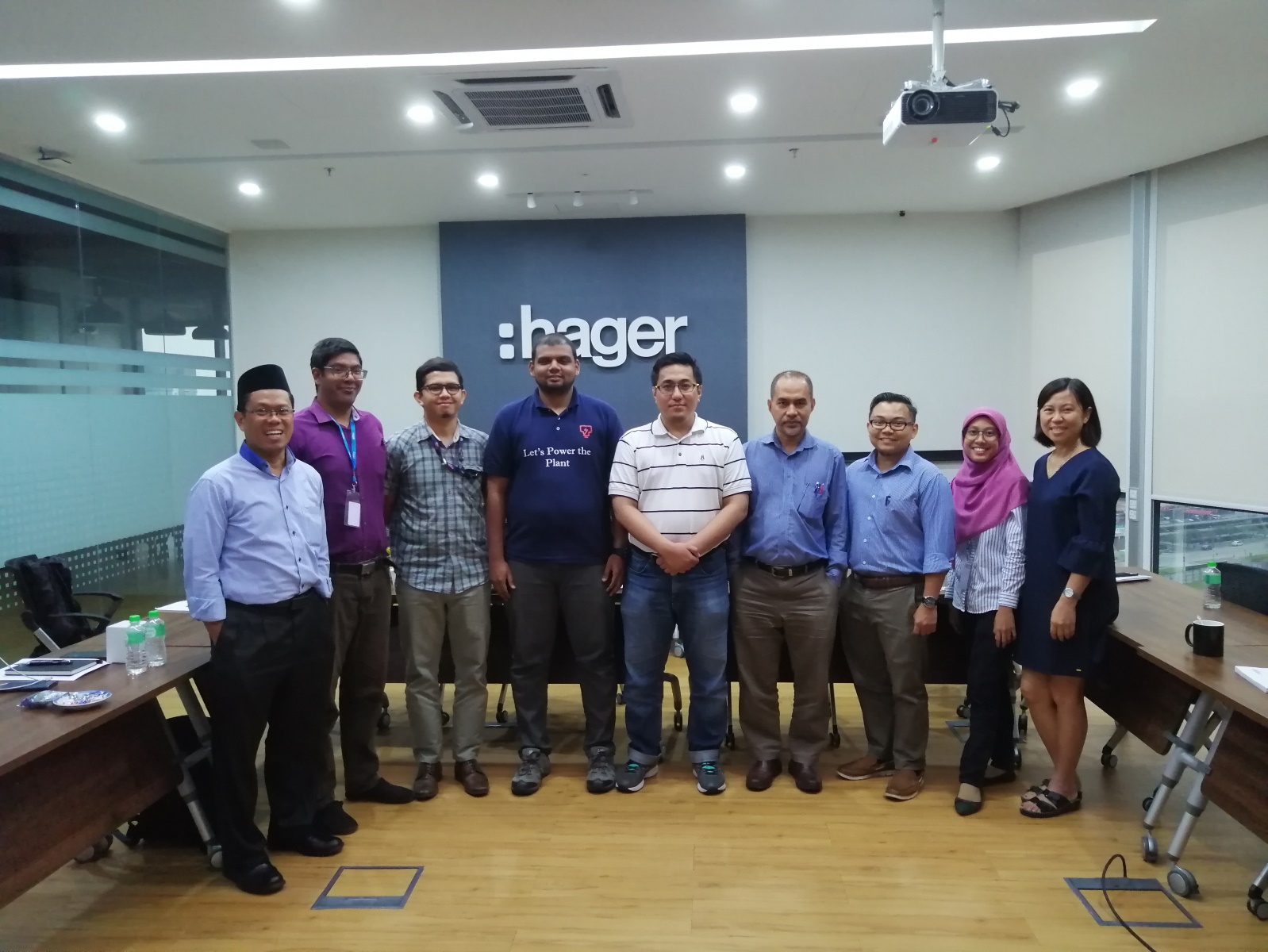 Hager Malaysia gave a technical training to the lasgest eletric unitlity in the country on 29 Nov.

Last month, the engineers from TNB Property Division, which is the largest electricity utility in Malaysia, spent one whole day in Hager Malaysia training room in Shah Alam with Hager Malaysia team for an electrical training . TNB engineers enjoyed the knowledge and experiences sharing in aspect of electrical protection systems and energy management

Tenaga Nasional Berhad (TNB) is the core provider in Malaysia for the country's commercial, residential and industrial generation, transmission and and distribution of electricity. Found in 1949, TNB now has established her fame in the region, making TNB one of the largest electricity companies in Asia.​

The participants are excited to know Hager provides total solution for buildings. Leading by the marketing manager Dahari Mat Siran, Hager technical team gave a presentation on better electrical protection design and energy management. Some of the customers showed their desire to change the existing design concept to that with more modern and energy saving ideas. They also showed their interests to attend the further training on KNX & intelligent building.​