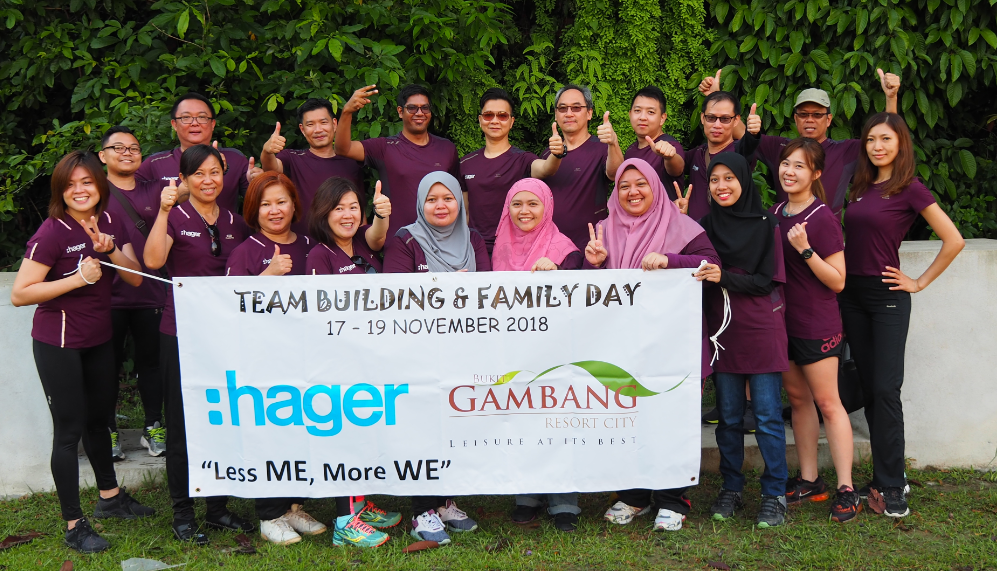 Hager Malaysia organized Team Building event in November 2018.
To be in line with the transformation of toward performance mindset, the theme of the team building is 'Less Me More We' – a collective decision to respect individuality, embrace diversity of members and alignment for collective performance.
The objective of the team building is to understand the team concept, active listening & open communications as a foundation, and learn technique for building a better team through fun and exercises. All the participants had great experience and learned knowledge from the event. Some of the activities were more challenging than the team expected, but was accomplished with the amazement of team members. No difficulty can stand in the way when we work as a TEAM. This event was also served as Hager's family day, a tradition to thank the unsung heroes - children, wife or husband who are supportive when each member is doing the extra mile for Hager. The momentum and spirit of team work have been highly increased through the event and would be kept going afterwards.